Learn how to get verified on Boomplay as a Music Artist, Producer, Dj, or Creator. Boomplay is a fast-growing music streaming service that is designed to support artists and build up their professional careers.
Verifying your artist profile on Boomplay is easy; As an artist, you can have your account verified by claiming your artist profile on the app.
---

Boomplay is the #1 music streaming & download service in Africa, with over 50 million Android and iOS users, which gives them access to millions of songs, videos & entertainment news.
---
What does Boomplay Verification mean?
Having a verified account means that Boomplay has confirmed the authenticity of the account. A "Verified" badge will appear next to the account's profile picture once it's verified.
Verified accounts are available to individuals like public figures, celebrities, Boombuddies that have many followers and have attained popularity on the app and well-known brands. This is to ensure that Boomplay users can easily find verified people and brands they want to follow.
All 1710Media artists can get a verified profile on Boomplay. After Boomplay processes your request, you'll be able to view track performance and audience stats on Boomplay For Artists and manage your artist page to update your image and bio.
---
What type of accounts can be verified on Boomplay?
Including but not limited to popular Boombuddies, public figures, artists, actors, actresses, DJs, producers, record labels, TV channels, and Radio stations.
---



Why get Verified on Boomplay
1. Increase your chances of getting promoted on Boomplay!
2. Get to know detailed data analysis about your streams and followers on the go!
3. Engage with your fans and promote your music on Boomplay and BoomBuzz!
4. Bio & Profile Picture Update
And much more to explore!
---
For Artists: How to get verified on Boomplay?
As a verified artist on Boomplay, you can communicate with fans, customize your homepage, and track the performance of your songs or projects. You'd need an active Boomplay User Account to get started.
Follow the steps below to apply for your Verified Account!
1. Install the latest version of the app on your phone. For IOS and Android.
2. Sign up for a Boomplay account if you don't already have one.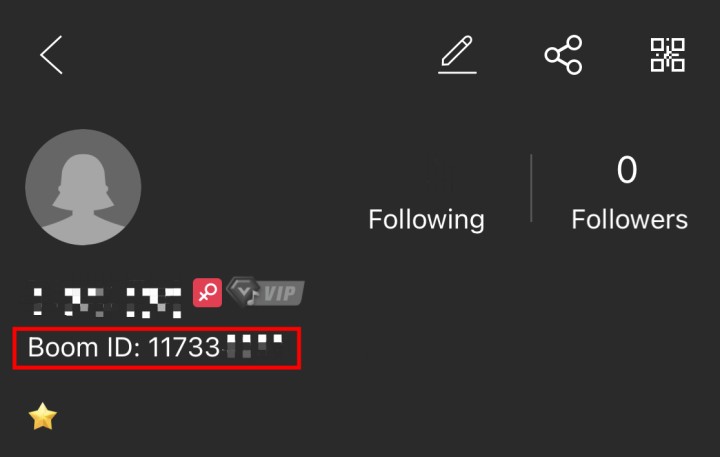 3. Find your BoomID in the My Profile section: Boom ID will show on your profile page. Please DO NOT fill out the Boom ID on your artist page. Artist ID is different from Boom ID.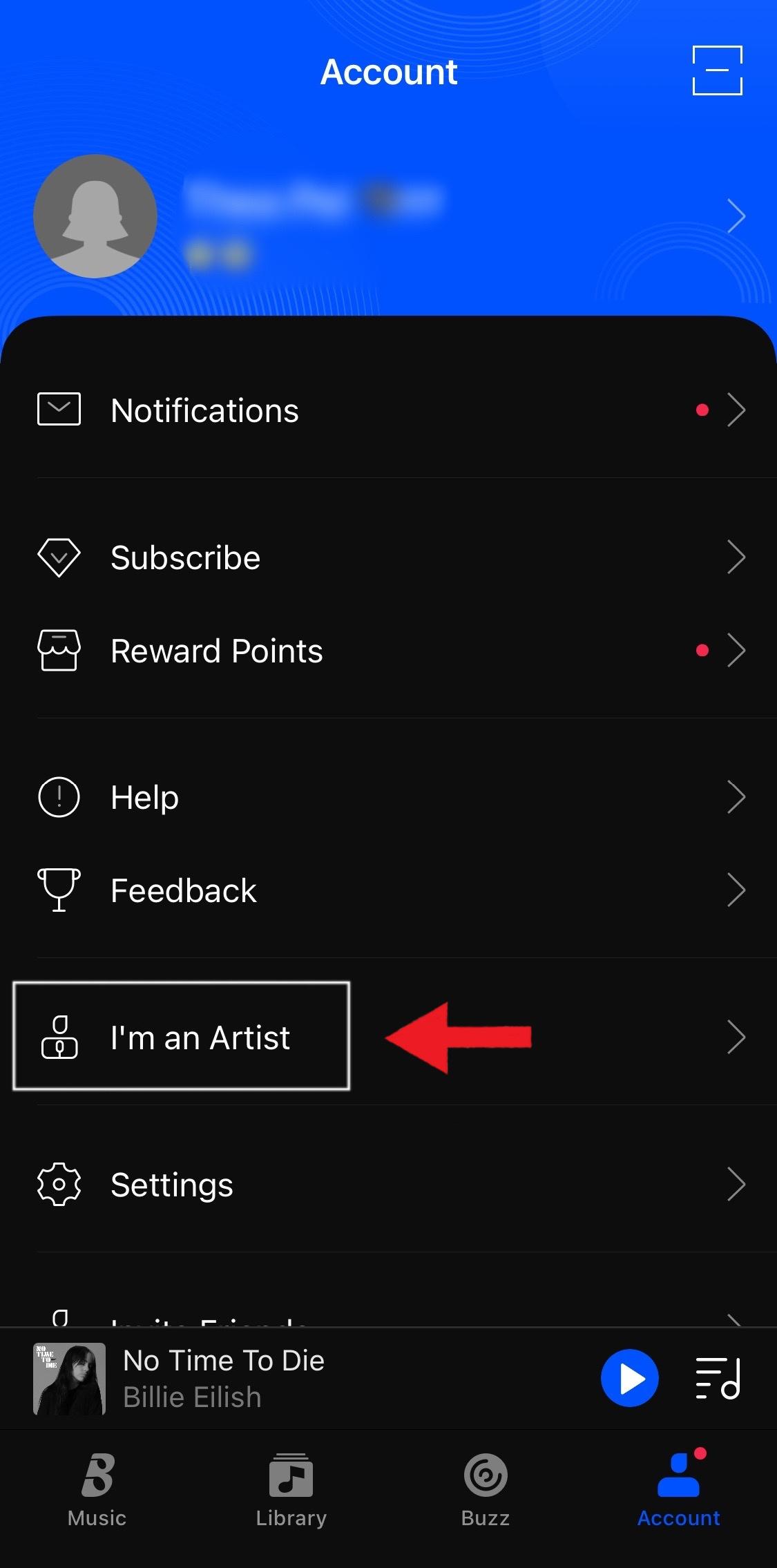 4. Tap on Account and click I'm an Artist.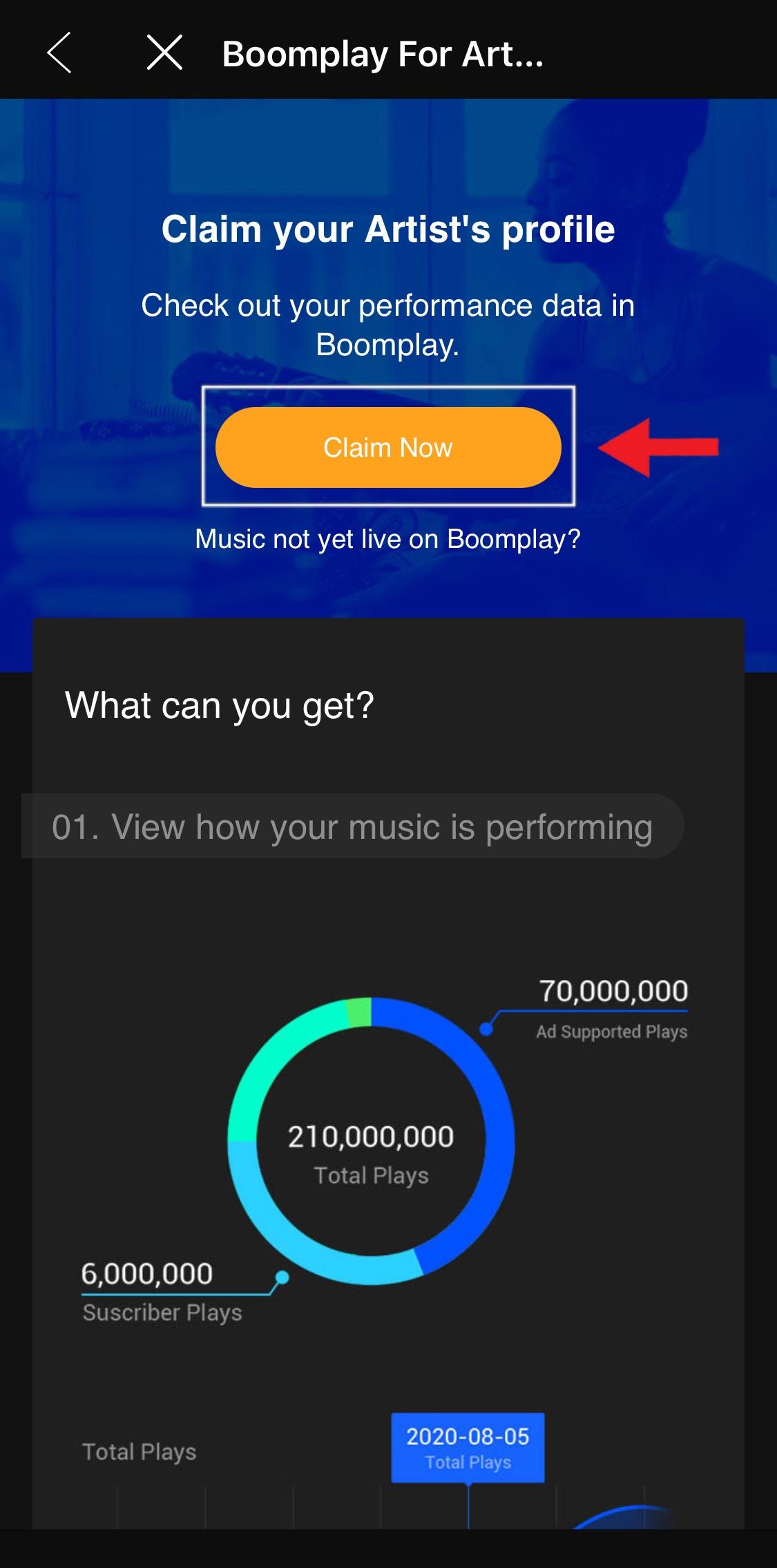 5. Click on Claim Now.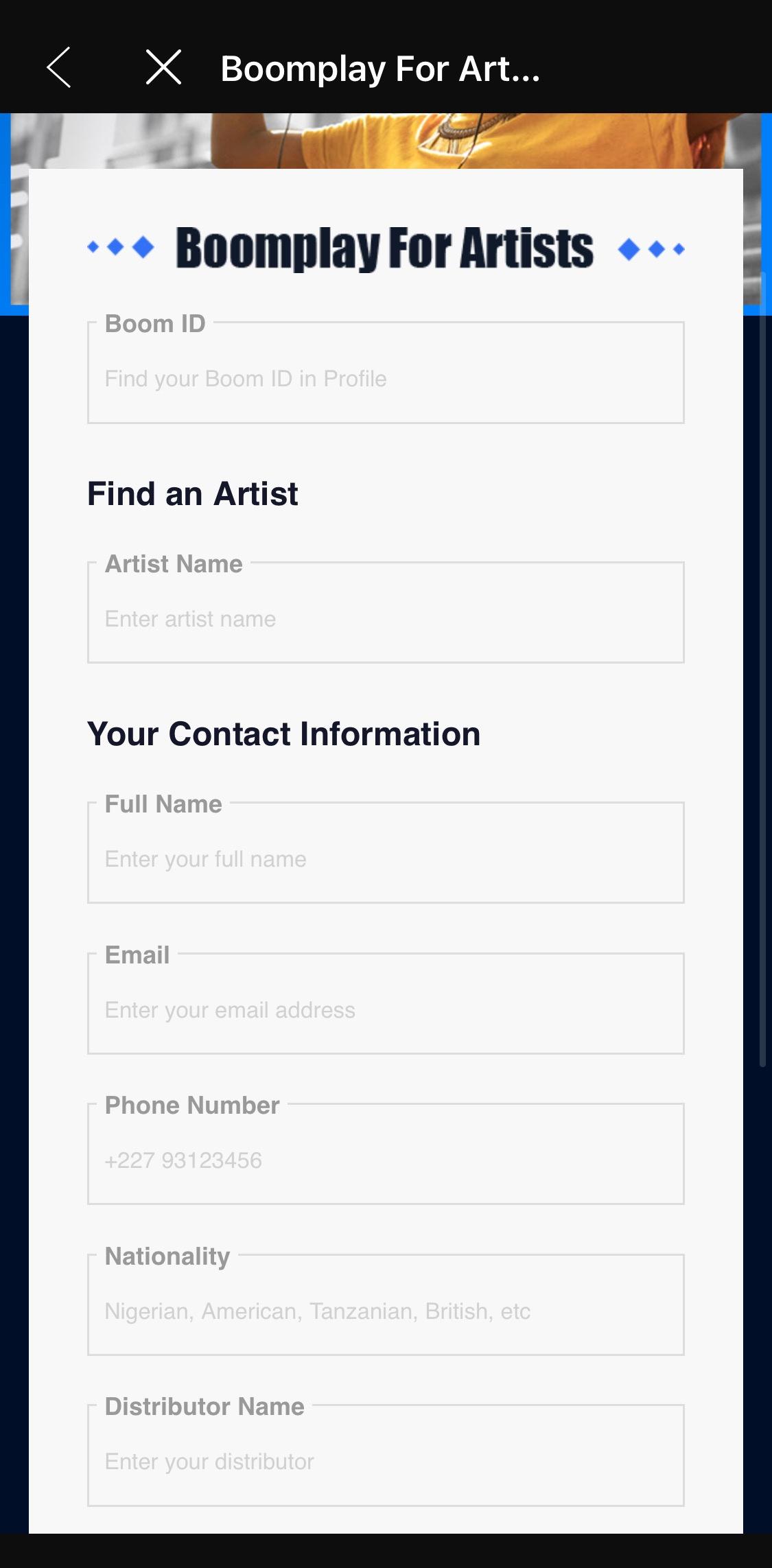 6. Fill out and submit the form.
7. Wait for an in-app response within three working days.
---
Should your request be rejected, please see the message stating why your request was rejected and make the necessary correction before submitting it again.
Boomplay will verify your account within 3 to 6 working days. When you've been approved you'll receive confirmation.
1710Media allows you to upload your tracks and artwork to just one place, giving you a dashboard so you can monitor your downloads and streams across every online music platform.
We get your music on Boomplay, Spotify, iTunes & Apple Music, Youtube & Youtube Music, Vevo, Tidal, Deezer, Pandora, and everywhere else that matters. Our reach is already beyond 140 countries and growing to automatically include new stores as they become available. As our retailer list grows, so does your exposure to music fans around the world!